Profitable business
Halls for rent, student halls, tenants, school, etc.
Responding to the needs of the church and society
Concert halls, conference rooms, hotels, tenants, student halls and school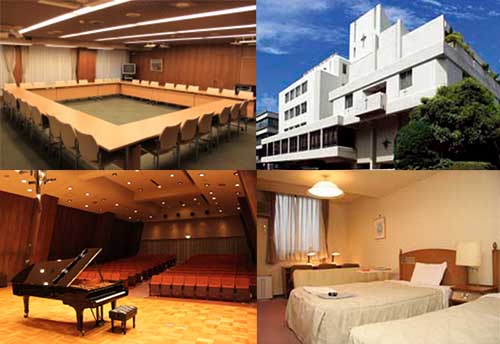 【 TOKYO 】
Lutheran Ichigaya Center (a multipurpose hall)
Hotel Conference Rooms Concert hall
In 1975, the company was established as a joint stock company with the "profit-making business" of the Evangelical Lutheran Church in Japan. Based on the Christian hospitality spirit of "entertaining travelers", we operate two facilities, mainly "Hotel" , "rental meeting room" , "Concert Hall" and "Female Student Hall".
1-1 Sadohara-cho Ichigaya Shinjuku-ku, Tokyo 162-0842
Tel :03-3260-8621/Fax :03-3260-7510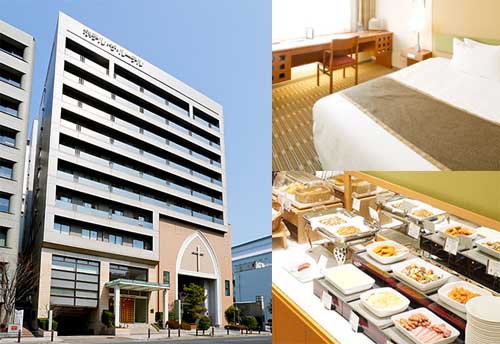 【 OSAKA 】
Hotel the Lutheran
A stay in Osaka promises to be a relaxing time.
Hotel the Lutheran offers a relaxing and comfortable space based on wine, pale green and wheat colors with the keyword "Grace". With our delicious food and energetic and vibrant service, we promise our guests the best in hospitality.
3-1-6 Tanimachi Chuo-ku, Osaka-shi, Osaka 540-0012
TEL:06-6942-2281/FAX:06-6942-2180
>>>Website(Japanese)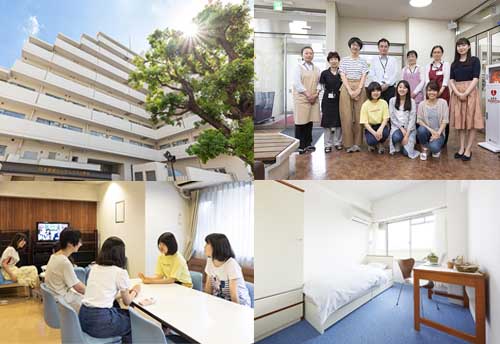 【 TOKYO 】
Bunkyo Katerina(a women's dormitory)
A meaningful campus life can be left to the professional student body.
There are probably many people who are not familiar with the sound of the word "student union". The Student Union has many attractions that you can't find in a school dormitory or living alone. Bunkyo Katerina, a women's dormitory, is a student dormitory that supports a meaningful campus life for girls.
2-30-12 Sengoku Bunkyo-ku, Tokyo 112-8620
TEL:03-3942-2291/FAX:03-3945-2281
>>>Website(Japanese)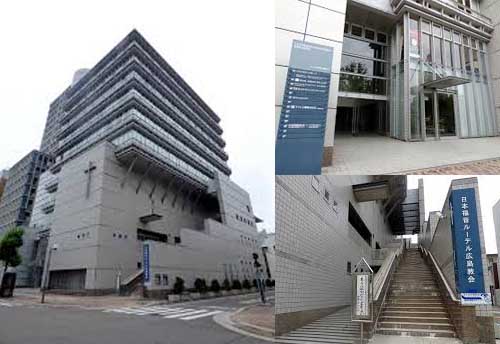 【 HIROSHIMA 】
Lutheran Heiwa Odori Building(a tenant building)
Luterre Heiwa Odori Building (Tsurumi-cho, Naka-ku, Hiroshima City) is an 8-minute walk from Hijiyamashita Station on Hiroden Line 5. The address is Tsurumi-cho, Naka-ku, Hiroshima City. The nearest station is Hijiyamashita Station.
2-19 Tsurumi-cho Naka-ku, Hiroshima-shi, Hiroshima 730-0045
TEL:082-240-9093/FAX:082-240-9094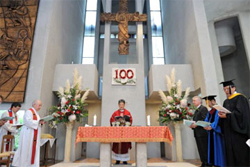 【 TOKYO 】
Japan Lutheran College & Seminary
3-10-20 Osawa Mitaka-shi, Tokyo 181-0015
TEL:0422-31-4611~2 /FAX:0422-33-6405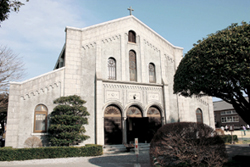 【 KUMAMOTO 】
Kyushu Gakuin
5-2-1 Ooe Kumamoto-shi, Kumamoto 862-8676
TEL:096-364-6134/FAX:096-363-2576
>>>Website(Japanese)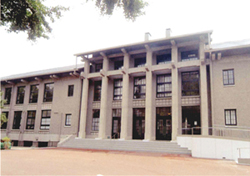 【 KUMAMOTO 】
Kyushu Lutheran
3-12-16 Kurokami Kumamoto-shi, Kumamoto 860-8520
TEL:096-343-1600/FAX:096-343-0354
College
>>>Website(Japanese)
Junior & Senior High School
>>>Website
Kindergarten
>>>Website(Japanese)